Office Snacks Washington, DC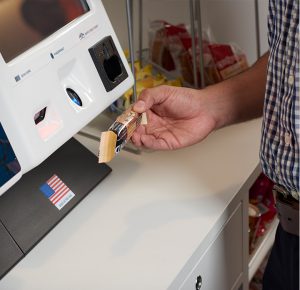 Monumental Markets delivers more than fresh, hot coffee and other beverages to our customers in the Washington, DC area. We also deliver top-notch service and reliability. In addition to beverages, snacks, and breakroom supplies, we offer customized solutions that include the latest in products as well as equipment that is clean and reliable. Because of the vast selection of our products and services, we are confident that we can provide what your staff and customers prefer to receive from a Washington, DC office snacks and coffee delivery service.
No matter the size of your staff, and the number of customers that walk through your doors on a daily basis, we can customize your coffee service to provide exactly what you need. By customizing our Washington, DC office snacks and coffee services, we accomplish two important goals:
 

Our customers receive exactly what they need in the way of fresh beverages, snacks, and breakroom supplies.

 

Our customers do not pay for what they do not need or want.
Can Monumental Markets really accommodate offices of any size?
Absolutely. The first step is to contact us and let our sales representatives know exactly what you need and what you have in mind. If you're unsure, that's okay. We can review what we offer and how we have created customized solutions for other customers. Together we can arrive at exactly what is best for your company, with room in the future to make accommodations based on changes with your staff or their preferences.
Large-sized office solutions: Our Washington, DC office snacks and coffee delivery service caters to even the largest office or offices. If your company has multiple campuses or buildings, that's no problem. We can set up individual coffee stations at as many locations as you wish, and stock each the same or with variations as you request. For instance, if only one station has need for a water source, we can supply it. If each station requires bottled water but one station also needs a water filtration system, we can accommodate that as well. Just let us know and we'll take care of it.
Medium-sized office solutions: Employees recognize when their company goes the extra mile to supply them with delicious and fresh brewed tea and coffee as well as cold beverages and healthy snacks. In this way, our service can boost morale as well as productivity because employees will have what they need just feet away instead of having to drive across town.
Small-sized office solutions: Even smaller companies can benefit from a Washington, DC office snacks and coffee delivery service that provides just the right amount of coffee, tea, and other products as well as supplies that they need.
Give Monumental Markets a call today to learn how our coffee and office snacks Washington, DC clients recommend can benefit your office.