Canteen Coffee Service DC, MD, VA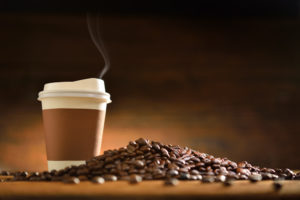 Who doesn't love a great cup of coffee in the morning? Not only can coffee taste great, but it can also give you a great boost of energy. For businesses, having access to fine, rich-quality coffee can be a game-changer. Chances are your employees are already fueling up with coffee. However, when they stop by the break room to discover subpar coffee, this may diminish their work productivity.
At Monumental Markets, we believe that the right coffee beans can create a great experience for you and your employees. That's why we offer Canteen coffee services in DC, MD, and VA.
What Can Coffee Do for Your Workplace?
Coffee has a wide range of benefits that can increase work productivity. Although people often see coffee as only having the benefit of being a caffeine-transmitter for more energy, the truth is that coffee has plenty of other benefits as well. Some of these benefits include:
It can help boost productivity and facilitate discussions between your employees.
Having two cups of coffee can help your brain remember things quicker.
Coffee helps you stay focused and alert.
Can help your employees be more motivated for work–after all, with our Canteen coffee services in DC, MD, and VA, they can find delicious coffee not available at home.
Why Choose Monumental Markets?
Of course, you might be wondering why you should choose Monumental Markets as your coffee supplier. While there are other services you can use, at Monumental Markets you'll discover that we offer delicious, fresh coffee paired with expert service that's cost-effective, timely, and conducted by a professional and friendly staff.
How Our Process Works
Instead of having to worry about having coffee available for your office ever again, you can simply let our team do the work. Our process includes:
Convenient deliveries: Never run out of your team's favorite coffee! We will make sure your breakroom or office is fully stocked.
A wide variety: Our extensive roster includes single-serving coffees and whole beans. Selections include french roasts and Americanos. If some of your workers are bigger tea fans, we also have a wide variety of teas available too like English Breakfast and various Green Teas. You can also get hot chocolate and cappuccinos.
A standard for excellence: Just because we have a wide variety doesn't mean we sacrifice quality! You'll be happy to know that we work with many local and artisan providers so that we can bring the best coffee possible.
Receive all the extras: Some people like their coffee dark. Many people, however, prefer creamers and sugars. We provide all that and stirrers too!
Our Other Services
In addition to offering a comprehensive coffee delivery service, Monumental Markets also can provide your office with plenty of great snacks. By utilizing our Monumental Open Door Markets, you can design a custom space full of many delicious snacks for your office. Now your employees can have something tasty to munch on paired with their morning coffee.
Contact Us Today
For a comprehensive Canteen coffee service in DC, MD, and VA, you can contact us at Monumental Market today. Find out how we can serve you and your employees!