Bevi Fresh Food Office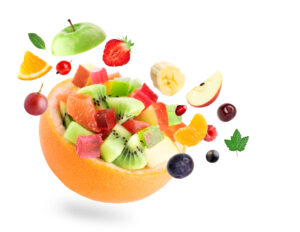 Welcome to the world of Bevi fresh food office machines! These innovative machines are designed to make it easier for busy offices to provide their employees with healthy, fresh drink options that can be enjoyed without having to leave the office. With a Bevi machine, your company can provide a wide selection of beverages all made fresh. By providing your employees with delicious drink options, you can show your commitment to their health and well-being, as well as your appreciation for their hard work. Contact Monumental Markets today about getting a machine set up at your company.
What is a Bevi?
Bevi is an innovative office drink machine that provides healthy and delicious drinks for your workplace. It is an eco-friendly, energy-saving machine that uses only fresh, filtered water and natural flavors to make drinks like soda, iced tea, sparkling water, and more. The Bevi machine offers convenience and flexibility with the ability to customize your beverages to your exact tastes. With the ability to create over 200 different drink combinations, you can create a drink that's just right for you. Bevi is an easy-to-use machine that eliminates the need for buying plastic bottles or cans and reduces your company's waste. Bevi is an affordable, convenient, and sustainable solution for any office looking to provide delicious and healthy drinks.
How Does a Bevi Help My Company?
A Bevi is a great way to ensure your office has easy access to delicious, healthy drinks. With a Bevi fresh food office machine, you can provide your employees with a convenient, cost-effective way to keep themselves hydrated and energized throughout the day. By offering fresh, delicious beverages like sparkling water, flavored tea, iced coffee and more, you can make sure your staff has what they need to be productive and stay energized all day.
Bevi machines can also save your business money. By eliminating the need to stock up on disposable cups, you can reduce your overhead costs significantly. The machines are also easy to use and maintain, requiring minimal setup and regular servicing. Plus, they come with a variety of customizations like lighted graphics and customized drink recipes, allowing you to tailor the experience to meet the needs of your office.
What Type of Drinks Can I Get from a Bevi?
A Bevi machine is a perfect addition to any office environment, as it can dispense a variety of healthy and delicious drinks. From plain water and sparkling water, to tea, coffee, and even lemonade, the Bevi has something for everyone. You can also add custom flavors to your beverages, from classic fruit flavors like pineapple, orange, and strawberry, to exciting specialty flavors like mango and coconut lime. Whether you're looking for something refreshingly simple or something a little bit different, the Bevi machine has something for you.
Alongside our other in-office food servicing options, a Bevi machine can be a fantastic addition to your workplace! Are you ready to order a Bevi fresh food office machine for your business? Contact Monumental Markets today to get started on your healthy drink options — which are made easily available for all of your employees!
Here's What A Bevi Can Do For Your Teams
A Bevi fresh food office machine is a great addition to the breakroom, and Monumental Markets can help you take your snacking to the next level. Read on to see how a Bevi can upgrade your office, and get in touch with us today to get one installed.
Upgrade Your Water-Cooler Convos
The water cooler is where some of the best ideas happen. With a Bevi, those ideas can be even better. When your employees take a break for a quick drink, they're getting a chance to look at projects and problems in a different light. If they run into their teammates or coworkers while they're up and about, it's an opportunity for them to bounce ideas off of each other.
A Bevi can upgrade your water cooler conversations. Your teams can get hydrated and exchange ideas with a whole range of tasty flavors, and they'll be able to enjoy some healthy options, too.
Give Your Teams Healthy Hydration
You've seen vending machines loaded up with sodas and energy drinks. And a quick look at Starbucks nutrition facts can make you think twice about shelling out for that latte. The humble water cooler gives your teams the best hydration for the buck – but how do you keep them coming back?
A Bevi makes hydration fun. Everyone's got their preferred drink, and everyone's got their preferred flavors. Flavored water on tap can gives your breakroom a little bit of VIP luxury, and the options are healthier than a fridge full of sodas.
Keep Your Employees On-Site
When your employees leave the office, do you know how long they'll be out? Even a walk to the nearest convenience store can take up valuable time, and if an entire team takes a trip, it can be a major time-sink.
If you're trying to finish up that project before the deadline, the last thing you want is a company field-trip to get some sugary, expensive drinks. A Bevi fresh food office machine can keep your talent in the office, and minimize those lengthy distractions.
Save The Planet
Why shell out for plastic bottles and generate more trash? A Bevi machine provides ample space for refilling bottles, mugs, and cups – whether your employees bring them from home or you've stocked your breakroom ahead of time.
A Bevi can cut down on plastic waste, and since it can dispense coffee and tea, you can cut down on paper waste, too. No more coffee cups for the landfill, and much less trips to Starbucks or 7/11 for more disposable paper and cardboard.
Stock Up On More Good Stuff
A Bevi can keep your teams happy, healthy, and in the office. You're getting more than just a beverage dispenser – you're getting a place where your employees can exchange ideas and get to know each other better.
If you're trying to boost efficiency even more, check out the micro-markets and vending machines offered by Monumental Markets. We can even keep your pantry stocked with healthy snacks. Get in touch with us today, and see how a Bevi fresh food office machine can improve your breakroom.