Canteen Vending DC, MD, VA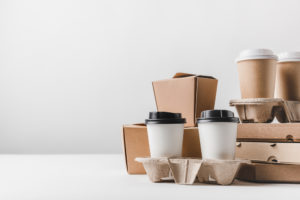 Boosting productivity at work is a lot easier when you use Canteen vending in DC, MD, and VA. When you partner with Monumental Markets, you and your office or organization can gain access to a wide variety of yummy treats and great services.
Our wide collection of tasty snacks includes fresh fruits. You can easily customize your vending machines to have a wide range of different treats and tasty lunch alternatives. By working with our service, you can treat your employees with plenty of options that can appeal to various tastebuds.
How Our Vending Machine Service Works
At Monumental Open Door Markets we can design a custom market that will fit your space with plenty of snack options. You can choose the layout of your market and what snacks and drinks you'll like to choose. We also offer plenty of healthy options including delicious food alternatives, sugar-free, and gluten-free choices. Here are some of the advantages our service offers:
24/7 Access: Our markets are controlled by a kiosk and cameras and your employees can easily grab a bite to eat no matter what hour.
Low Cost: Besides initial installation costs, when you work with us, there's the chance of our markets being free as daily costs will be covered by your employees buying items.
Increased Productivity: By having snacks and drinks available in your office any time, not only will your employees feel more at home, but by having snacks available, they can better feed their brains, boost energy, and facilitate creative thinking.
Promote Collaboration: Instead of your employees going out on their own on their lunch breaks, they can instead pick up a healthy meal from one of our kiosks, go to their breakroom, and chat with their fellow employees.
Our Other Services
In addition to our Canteen vending in DC, MD, and VA, we also offer a pantry service and a coffee delivery service. For our pantry service, we can deliver fresh fruits to you and your employees. You can easily customize what kinds of fruits you want to be delivered and how many. Of course, you'll never have to worry about running out as we provide carefully delivered times.
For our coffee delivery service, you can easily boost your workplace's productivity by having a carefully selected roster of coffees and teas available. Unlike the coffee in a lot of breakrooms, our selections are cultivated by local artisan coffee makers ensuring the highest quality of beans available.
Of course, we know not everyone is a coffee fan which is why we also offer cappuccinos, hot chocolates, and teas. Lastly, our coffee delivery service wouldn't be complete without offering all the creams, sugars, and coffee stirrers you and your office need!
Make a Monumental Difference Today
At Monumental Markets, we offer dynamic Canteen vending in DC, MD, and VA that will keep your office happy and healthy. You can choose from a wide range of products and our service also includes fresh fruit and coffee delivery. By partnering with us you can make a monumental difference!