Healthy Meal Service VA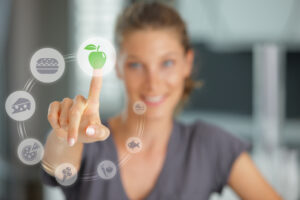 Over the past few years, it has become an option to find a healthy meal service in VA for your office building. They offer a wide array of options for just about anyone to find something they will enjoy on it. 
The best part about these services is that they keep everything streamlined. You don't have to worry about finding a cooking space for your employees or worry about someone stealing someone's lunch. Not only that, but you also are able to enjoy these meals with your employees and get to know them over lunch. It opens a whole new line of communication between you and your employees, and that can be a significant change. 
What to Look For in a Healthy Meal Service 
If you are looking for a service, here are some of the things that you should look for:
Meal Options 
The key to picking any kind of meal service is what the options are going to be. You want a place that is going to have some diversity in what they are offering. This could be from adding different snacks to what kind of meals there are. 
The more meal options, the better off you are going to be. You want different types of meals to cater to a wider variety of people. 
Dietary Needs and Preferences 
Keep in mind that many of your employees may have dietary needs or preferences. You wouldn't want to have a full service of just meals that contain meat, as you are excluding people who don't eat meat or prefer not to. 
Having the option to have some meals be vegetarian, gluten-free, or even vegan is a great way to include a variety of people something to eat while at the office. When picking your meal service, you need to ensure that they have these options so no one is left out. 
Nutritional Quality 
No matter what, you should find someone that provides you with healthy meals. Ideally, each dish that is made should include a good mix of nutrient-dense ingredients. Providing healthy meal options is going to up your productivity in the long run. 
Many employees find it hard to maintain a healthy diet when they have to run out to find something for lunch. By having a meal service that provides this, you cut down on people having to worry about how much time they have to go out and get it. 
Variety 
No one wants to eat the same thing every week. It gets too repetitive and eventually, people won't want to eat it. You want a place that has a variety of dishes and that the menu rotates enough to where everything stays fresh. If the menu for your meal service doesn't offer any variety, then you need to move on and find another service. 
If you are looking for a healthy meal service in Virginia, then reach out to Monumental Markets for more information about what we can do for your office today.
How COVID Has Changed Employee Meal Options
The COVID-19 pandemic definitely changed the way companies operate. During the height of the pandemic, most companies had their employees work remotely. Fortunately, the pandemic has abated, however, there are still concerns that both employers and employees may have when it comes to keeping everyone safe. One of these areas is the way employees purchase their meals and snacks during work hours. Instead of dealing with the risks that going off-site or utilizing restaurant delivery services, many companies are considering the benefits of a healthy meal service VA employers use as a safer option.
Keeping Everyone Safe
As mentioned above, many employees either have their meals delivered by either the restaurant or a food delivery service or they go to the restaurant themselves to pick up their meals. Going to the restaurant directly involves going to a potentially crowded establishment, exchanging money, and bringing the meals back to their place of employment. If the food is delivered, it still involves having an outside person who does not work in the company arriving at the location and handing out the meals to employees.
In each of these scenarios, exposure to COVID or other potential contaminants could occur. There is also the risk of food poisoning and/or contamination, especially if the restaurant ordered from has questionable cleaning and sanitizing practices. There is also the question of how clean the vehicle the delivery driver is using and how many people that driver is exposed to on a given day.
By using a VA healthy meal service, both employers and employees eliminate many of these risks, while still having a wide variety of nutritional meal and snack choices.
Better Food Choices
In addition to the health and safety that a healthy meal service provides compared to take-out or food delivery, there are also more opportunities for healthy meal choices, including sandwiches, salads, and fresh produce snacks.  
And although the majority of people say in multiple surveys that they want to eat healthier and nutritious foods, the sad reality of many of the affordable restaurants employees get their meals and snacks from have a limited amount of "healthy" choices and instead offer mostly fast-food type options on their menu that do not provide the best nutritional value.
A Much Better Solution
Healthy meal services that employers provide for their employees not only reduce the risk of exposure to COVID, other viruses, or foodborne contaminants, but the better-quality food is healthier for your employees, which also means happier and more productive workers.
At Monumental Markets, we will come in and set up your "micro-market" in whatever area you have designated. We will work with you on the different food and beverage choices your company will make available to employees, as well as provide a no-touch payment system, including credit/debit cards, cash, payroll deduction, or even through an app. Our company not only does all the installation and setup, but we also make sure that your employee market is restocked on a regular basis.
3 Reasons Why Lunch Is The Most Important Meal
While breakfast is essential too, lunch is arguably the most important meal of the entire day. A lunch made from natural ingredients that is well-balanced and delicious is exactly what your body craves as it gets you through the rest of the day. Food is fuel we should relish, and when you view food in that way, you start to understand why certain items are better for us than others. A lunch comprised of healthy food that satisfies our appetite can leave us with these benefits:
#1 – Better Mental Health 
Not only does lunch offer us fuel to complete our tasks until dinner, it's a key factor of mood stabilization for the day. Have you ever been in a bad mood and then reflected back to realize that you skipped a meal? Not only does food taste good but it is what our body needs in order to balance itself, and that includes our mental health and mood. If we go without food for too long, our body systems cannot function properly. A poor diet and lack of nutrients can affect how we feel at any given moment during the day. If you want to feel at your best both in your body and mind, making sure that you have a nutritious lunch is the way to go.
#2 – Mindful Eating
Studies show that people who ate while they were distracted actually ended up eating more food. By practicing mindful eating, we can make better food choices and make sure that we are ingesting the nutrients that our body needs to thrive. When you're getting ready to have lunch, consider taking a break and stepping away from work to actively engage with your food selection and meals. After practicing mindful eating on a regular basis, you may find that you overeat less often and have more energy overall. 
#3 – Enhanced Relationships
There's a reason that people often eat together, as it's a great time to unwind and connect with one another. Your midday meal may be the simplest way to catch up with coworkers, friends, and family. In this way, you are making room for the present moment and pushing responsibilities of the day aside. In such a fast-paced society, it can improve your mood and relationships to take a few minutes to eat with those you care about and enjoy spending time with.
Call Monumental Markets today to learn more about our healthy meal service in VA.
Why Providing Healthy Meal Service At Work Is Good for Employees
No matter what kind of business you run, it may be a good idea to provide a healthy meal service in VA. Having fresh and healthy food options for your workers only has benefits. Here are a few reasons why providing a meal service at work is good for employees.
Increase productivity.

As an employer, you always want your employees to be productive. The more productive they are, the more money your company can ultimately make. However, if they don't have nutritious meal options, employees can become sluggish and have difficulty focusing on their tasks. That is why it is so important to provide your employees with healthy meals, such as salads, fruit and sandwiches. The meals should contain healthy fats, protein and complex carbohydrates. These types of foods will give employees the energy they need to focus on their tasks.
Boost employee morale.

Something as simple as healthy meals can do a lot for employee morale. They will recognize that you truly care about them and their health. As a result, they may work harder for your company and stay longer. When you consider the high cost of replacing employees, providing healthy meals at work is a small price to pay.
Prevent irritability.

If you have ever gone hours without eating anything, you may have felt more cranky and irritable. Well, that's exactly how hungry employees can feel. That's another benefit of providing a VA healthy meal service for your workers. If they are able to get the proper nutrition, they won't feel irritable, exhausted and stressed. Instead, they will feel satisfied and ready to conquer their tasks.
Reduce stress.

Believe it or not, preparing meals and figuring out what they're going to eat at work can cause great stress in some employees. They might not have the energy to prepare meals after a long day of work. If you provide your employees with meals at work, it is one less thing they have to worry about. This can take a lot of stress away.
Increase employee interactions.

It is good for the employees in your organization to frequently interact with one another and form healthy relationships. If you provide healthy meals at work, you can help them do this. Employees may be more likely to engage with one another if they have healthy meals to look forward to. They can get to know each other better and even brainstorm ideas with one another.
Save money.

Although providing your employees with healthy meals is an initial investment, it may help you save more money in the long run. For one thing, it may help you qualify for tax benefits. Additionally, your employees may be more likely to stay with your company longer with these kinds of perks. As a result, you may have to hire fewer employees.