Touchless Vending Machine in DC, MD and VA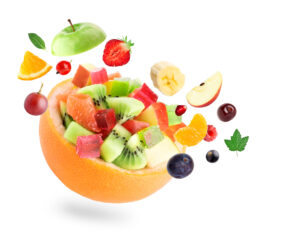 Businesses in the DC, MD, or VA region can add touchless vending machines as a good way to upgrade their break room or community room. Convenient access to food and drinks are a perk that is common in many corporate offices, but with our services it can be part of your building too. By working with our team at Monumental Markets, your business or location can also include a great multifunctional space stocked with snacks and refreshments. Employees can use it at any time of the day whenever they want. Tenants can come by as they head out of their apartment. We can adapt your market layout to fit your space, and customize your selection so that it covers your team's unique tastes and preferences. Reach out to use if you are interested in our customized services for your team. 
Touchless Vending Machine in DC, MD and VA
Everyone can identify with the struggle of getting through a day without enough energy. Whether it's lack of sleep or overtime spent on completing the last legs of a task, sometimes people go through days where they are exhausted and struggle to be as productive as they want to be. The services provided by Monumental Markets are an answer to that problem. We have helped numerous businesses across Washington, D.C., Maryland and Virginia install micro-markets and utilize other services so that their team can have a great place to pick up a drink or snack, share ideas, and have relaxed conversation. Whether you have a small or large room, we can form a layout that's customized for your room. You can send us a message if you want to find out more information about our various services.  
Streamlined and Efficient Transactions
By using touchless vending machines, consumers can enjoy fast and easy transactions. They are great if you want to streamline the consumer experience by simplifying purchases. The unique payment processing system lets people scan items and use their phone or card as a payment system. 
If you are looking for an alternative to traditional vending machines that are also compliant with the latest Covid-19 safety guidelines, touchless vending machines are also recommended. When you use Monumental Markets' vending services, we provide you with detailed information regarding disinfection guidelines, as well as updates regarding our health and safety practices. 
Benefits of Self-Service Markets
Quick and convenient access to food and refreshments is important to many people, no matter how busy their day is. There are endless benefits to having a space that has a variety of functions and benefits. An appealing break room or shared space encourages more interactions between people, helping foster communication and a sense of genuine connection. By using our services, you can elevate your room so that you can promote more communication within your company or building. 
Why You Need a Touchless Vending Machine
Touchless vending machines are definitely the future of all vending services. Vending machines have always been a hungry person's savior when there is no time to go out of your way for a snack or drink, but with new touchless technology, these machines have become even more helpful. Monumental Markets can find the perfect machine for your office or communal space and you will soon see all the reasons why you have needed a touchless vending machine.
Health and Safety
Everyone's health and safety are at the forefront of employers, landlords, and any business owner's mind. It's hard to make sure that everyone is taking the proper precautions, but if everyone reduces general contact on surfaces we can help make sure the general population is staying as safe as possible. A customer can select items without touching the machine by using a phone. Payment is made touchless as well using a smartphone or through the scanning of a card that doesn't have to make contact with the machine. Fewer surfaces being touched makes for a healthier environment for everyone.
Convenience
A touchless vending machine adds a huge amount of convenience to your space. Your office or property becomes more enjoyable for those who frequent it if they can easily access food and drinks without having to go out of their way. It can make your gathering space even more popular because of how much time it saves people. The fact that anyone can also pay without needing to have cash on hand is a huge perk. These days everyone keeps their phone on hand, so paying for items will always be done in a snap.
Reduced Service Calls
Monumental Markets has noted another awesome benefit to installing a touchless vending machine over a traditional one. With no need for customers to touch the machine, there is a definite reduction in service calls that are needed for touchless machines. Fewer service calls mean that machines are working consistently so that customers can always easily grab the snacks and drinks they need. More reliable machines make for less upkeep and more enjoyment for the customers.
These are just a few of the ways that a touchless vending machine is such a nice feature to add to your facility. You and your patrons will enjoy it so much that you will wonder how you ever got on without one for so long. With it being so much safer, extremely convenient, and having less maintenance you will probably want to find more places to install one.
Contact Us To Learn More About Our Services
No matter what your space looks like, we can work with you to create a layout and custom selection that your team will love and appreciate. Contact us if you want to express your interest in using Monumental Markets' services.