Want to offer the best perks in town? Feed your team like they work in Silicon Valley? Monumental Pantry Service will stock your break room with all the yum your team could ever want.
Unlike our Open Door Markets, Monumental Pantry Service provides a fully stocked kitchen or break room at no cost to your team. Just pick your pantry items, and we'll make sure you've got everything you need to thrive.
contact us
Tell us what you want to spend, and we'll create an awesome spread that makes everyone smile.
Whether you want to focus on health or accommodate the gluten- or sugar-free, we offer what you need.
Office Coffee Service Washington DC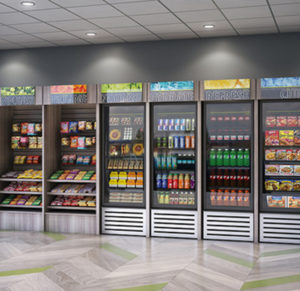 Office culture is more important than ever in today's employment market. Having an office coffee service Washington DC trusts and pantry service in office is a great way to create a culture that attracts and retains top talent. Monumental's pantry service provides your employees with bulk, healthy food options at no cost to them. This investment in your employees correlates to more productive time spent in the office and less idle time searching for food. With a reach in nearly 400 offices in the Baltimore, Washington D.C. and Northern Virginia area, it's no wonder that Monumental is the link between so many of the area's "Best Places To Work".
Imagine your employee break room fully stocked with cereal, fresh milk, whole fruit, yogurt, granola, and more. All at no cost to your employees. That's Monumental's pantry service. No matter the size of your break room, we can customize your pantry experience, tailoring it to your office's needs. From small orders of bulk fruits (perfect compliments to our micro-market and Washington D.C. office coffee service) to a kitchen full of healthy cereals and snacks, there is a pantry service package right for you!
Pantry service should be an enhancement to your office, not a burden on you. So Monumental makes managing pantry service or office coffee service Washington D.C. provides easy! We'll work with you to select the menu right for your office and day-to-day ordering can be handled online or with Monumental staff. You will have a dedicated Customer Development Manager that analyzes and monitors the selling trends of products and can make adjustments custom to the taste of your office. The right products will be in your break room with no waste.
Service matters to you. And our customer service is Monumental, to say the least! We were founded on the core value of exceptional service and we pride ourselves in giving that to our customers. You can rest easy knowing you will always be treated with the care you deserve. We have a dedicated customer service team trained to exceed your expectations and our highly experienced technicians are the best in the business. And since we are local, you will always receive quick and efficient service. We do things right the first time. That's the Monumental way!
Are you ready for a Monumental improvement to your break room? Inquire about our pantry service and office coffee service Washington D.C. offers by calling at 301.595.4909!
Free food has a powerful effect on office culture. Monumental Pantry Service keeps teams satisfied.
When you feed your teams, word gets around. Monumental Pantry Service can help tip the scales for prospective employees.
Our market is great! It's easy to use, always stocked, and open 24/7!
Mike Choutka - President, Hensel Phelps