Covid19 safe vending services in DC, MD and VA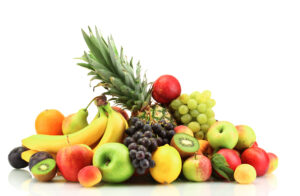 Introducing customized Covid-19 safe vending services to your DC, MD or VA company is sure to result in positive reception among your staff or tenants. A fully-stocked break room or lounge can go a long way in uplifting the atmosphere of your building. As an added convenience, our vending machines are compliant with the most up to date Covid-19 guidelines, keeping consumers socially distanced. No matter what kind of space you have, we can adjust the vending machines to fit your area and customize them to your liking. At Monumental Markets, we provide the food and drink services that people want and are excited for, with a wide selection of items that covers a range of flavors and snack types so that everyone's cravings are satisfied. 
Covid19 Safe Vending Services in DC, MD and VA
Monumental Markets specializes in premium food and beverage services suitable for any kind of area. If you have a break room or small area that you are looking to upgrade or transform, you can depend on our services to provide premium products. We have a variety of services which includes open door markets, pantry services and coffee services. Your team can enjoy the quality perks available in many large corporate offices, such as healthy snack options, fresh fruit and artisanal coffee. Business and property owners within the Washington, D.C., Maryland and Virginia areas can use our contactless vending machines as a safe alternative to conventional vending machines. Find out more about how we can create your space according to your needs by contacting our office. 
Safe Vending Services For Your Space
As people continue to follow important safety guidelines during these unprecedented times, there is an emphasis on adapting products so they are both safe and hassle-free. Our services include snacks and are available at almost no cost. Through our vending services, you can trust us to provide you with the items that everyone in your building will love. 
Contactless vending machines are a simple solution to making transactions quick and sanitary. With our unique payment system consumers can use their phone to make fast and easy transactions. Because our vending machines are contactless, anyone who uses the machine doesn't have to worry about too much contact. This reduces the number of times they have to be sanitized. Traditional vending machines pose a considerable health risk since they have multiple buttons which many consumers may come in contact with. Our vending machines make purchases much more simple and efficient. 
Customized and Convenient Services
Our specialized food and drink services were designed for business or property owners who want to streamline their team's or tenants' purchase experience. They are an excellent way to optimize productivity, improve company culture, and promote relaxed and casual social interactions. Making safe and beneficial products a priority is important for us, and allows us to swiftly serve people who are on-the-go or on their break, helping them get back to their day-to-day routines faster. Request more information to learn more about how customized Covid19 safe vending services can be a great addition to your office or other space.