Healthy Meal Service MD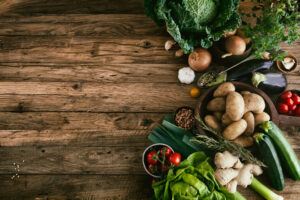 If you have ever wanted to boost productivity then using a healthy meal service in MD to provide your employees a chance to eat together is a good way to do it. It may sound strange that when employees share a place to eat they have higher productivity than those who don't have that space. 
The first group of people to do this are your local firefighters. They have a place to cook and eat together. While many offices don't have a kitchen, that is where a meal service comes in. They provide the food and an area to eat in, without you having to do any of the clean-up that comes with cooking.
Perks of Eating Lunch Together at Work
It has been shown that there are clear benefits to communal meals in the corporate world. While it is tempting to eat at your desk to catch up on work, it isn't the best for productivity. Even just scrolling and catching up on social media doesn't do much for becoming a community. Here are some of the reasons eating with your coworkers is a good thing: 
You get to take a break and relax.

While you can do this on your own, you are far more likely to look at your notifications. When your phone rings or you get the ping of an email you are more likely to check it if you are alone. The longer you are in worker bee mode the easier it is for you to get burned out. Eating with people allows you to take a break from the worker bee mode and you get to relax. While you may talk about work, it doesn't have to consume your day.

You build social relationships.

Now, if you only talk about work with your coworkers you don't get to know them. If your only time meeting these people is work related then you probably don't know them at all. Eating together allows you to build a social relationship and you get to talk about families, hobbies, and interests.  

Social interaction brings the team closer together.

Personal connections make working with people easier and more productive. Working with someone we barely know can slow things down. It can be awkward to work with someone you don't know. Eating lunch together allows you to change that. 

It's a great networking opportunity. 

You get to sit down with people you may not have had the chance to before. You can get to know the variety of people that work in the office. From the janitor to your boss, it really does build a community when you have the chance to sit down and eat with someone. 
Why Free Lunches Make People Happy
Have you ever gone to purchase a meal, only to realize it was free? There's something about free food that makes anyone happy, especially if it is their employer who gave it to them. While it may seem like a small gesture to an employer, the benefits for employees surpasses just the meal. Workers tend to feel more positively towards their company when they get perks, and for most, the way to a person's happiness is through food (especially if it won't cost them anything). 
Did you know that providing free food to staff can greatly increase job satisfaction, and quickly? This gesture shows that an employer wants to create a supportive and happy space for their employees. Keep in mind that each person will have different dietary needs and preferences, so providing an array that meets everyone's needs will be important. Those who can't eat any of the free food may feel left out and slighted, as if they weren't considered.
As lunch hour approaches, people start to get less focused on their tasks and start thinking about what they can eat. Those who didn't bring lunch will have to find out where they can grab food that is close enough to visit within their allotted lunch period. And others who packed a lunch may still feel indifferent about what they snagged from home. It can make someone's day to realize that they not only won't have to go anywhere, but that they won't have to spend the time and money to get a yummy meal. Employees that are given a free lunch are getting their appetite satiated and at the same time provided a reliable source of distraction so their brain can take a rest before jumping back into a task.

Sharing a meal with coworkers can help alleviate tension that can build when working with people frequently and in close proximity. With so many personalities to balance, at the very least coworkers can enjoy a good meal together. Of course, a company may not be able to afford to give their employees free lunches everyday, but even as a regularly offered perk it can boost job satisfaction, productivity, and team dynamics.
All in all, the benefits of a free lunch are hard to brush off and ignore. If you are someone who likes getting free food, then why wouldn't others? Thankfully, employers today have more options than ever before in having food delivered to their employees. It's worth the time and investment to show thought and support to workers, since they are what makes up the foundation of any company.
Working in a corporate world doesn't mean you have to give up your day to work. What is stopping you from making the jump to a better way to work? By having a healthy meal service in MD from Monumental Markets, you have the chance to make your work more productive by offering fresh and healthy meals. 

Why It Is Important for Employees to Eat Healthy at Work
While it is okay to eat a slice of pizza or fried chicken occasionally at work, it is not something employees should do on a daily basis. What they eat during their lunch hour can greatly affect how they work. Here are a few benefits of eating healthy in the workplace.
Increased energy.

Although foods like burgers and pizza might taste delicious, they can make your employees feel tired and sluggish. As a result, they may not be able to focus on their tasks and get less done throughout the day. That is one reason to provide your employees with healthy lunches during the week. Nutritious foods can boost your employees' energy levels and increase their concentration. After eating healthy meals for lunch, you may be pleased with how much more productive they are.
Less stress.

Work can be stressful sometimes for just about anyone these days. Employees may be stressed about balancing their work and home duties and wondering if they are doing a good enough job. Believe it or not, healthy foods, like strawberries, avocados and nuts, can help reduce stress levels. Therefore, if you provide healthy meal options for your employees, they experience less stress.
Fewer sick days.

Every year, many employees take several days off work because they are sick. This can negatively affect productivity in the workplace. After all, the fewer employees there are in the office, the less work will get done. This is another good reason to provide your employees with healthy meals. Nutritious foods contain nutrients that boost the immune system. Employees with healthier immune systems are less likely to take sick days.
Retain more employees.

Nowadays, it is an employees' market. Therefore, it is important to do everything you can to retain good employees. One way to do that is to provide them with healthy meals at lunch. They will realize that you care about their well-being and feel more valued by your company. Your employees may stay with your company for a long while.
Happier employees.

Eating healthy can also improve a person's mood. If you feed your employees healthy meals, they may feel happier and spread their joy throughout the workplace. Happiness can be contagious, so other employees may also get in a good mood.
MD Healthy Meal Statistics
According to the CDC, only 1 in 10 adults in the United States eats enough fruits and vegetables. More than 80% of Americans consume too much sodium, saturated fat, and sugar. Obesity rates in the United States have been on the rise for decades, and now more than 42% of adults are obese. Eating a healthy diet is essential for preventing chronic diseases like heart disease, stroke, type 2 diabetes, and some types of cancer. There are many things that can make it difficult for Americans to eat healthy, including lack of time, access to healthy food, and financial constraints.
Frequently Asked Questions About Monumental Markets
If you are considering hiring a meal service for the first time, consider hiring Monumental Markets, a healthy meal service MD business owners trust. Here are some answers to some frequently asked questions about this healthy meal service option:
What does a meal service add to the office? 
A meal service provides a place where people want to congregate around nutritious food they enjoy. Whether working early mornings, late nights, or just needing lunch, a meal service can help get your employees talking to people that may not work directly in their department. This kind of informal networking can lead to mentorship between seasoned and junior employees. Or making connections between departments that lead to new ideas. A lot can happen over an informal connection made around a table with some delicious food. Fostering an environment where these connections can flourish is just one benefit of a meal service.
Does Monumental Markets take into consideration dietary requirements? 
Yes! Monumental Markets is an MD healthy meal service and that means we of course take dietary requirements into consideration! If you have employees with allergies, even to a particular healthy food, that makes the food unhealthy for them. We honor those differences and can work with you if you would like to include foods that can span a myriad of lifestyle choices and allergy requirements. For instance, we offer a variety of sugar-free and gluten free options, which are frequently requested by our clients. We pride ourselves on having a variety of healthy options, so no matter the dietary requirements your employees have, we will likely have something that fits.
If you are ready to take the first step to creating a space with delicious foods your employees will love by hiring an MD healthy meal service, you may be interested in our micro-market. The micro-market does not need to be manned, so it can be accessed by employees at any time of day or night. It is operated by a kiosk and cameras, meaning after installation, markets can be free to the employer with costs covered through snacking employees. Often, employees do not notice the small overhead to cover restocking charges, as a quick, convenient, and healthy option is key to high work performance.
Are there options other than the micro-market? 
Yes! If your organization is not ready for the micro markets or you want to get a feel for how a meal service works first, you can also try our pantry service. Through the pantry service you can pick what items would work best for your team and we will stock them for you! The best part is you can let us know how much you would like to spend and we can develop a customized option that fits into your budget. This option also avoids passing along costs to your team, which is a benefit some employers like to provide.
What if I just want to provide a coffee corner to my team? 
Coffee of all types or even tea can be purchased through our coffee service. We work with you to ensure timely deliveries of your favorite whole bean, drip coffee, or whatever customized option you choose. We can also provide cups, stirrers, and sweeteners. You may notice your employees are no longer late to work because they were waiting at the coffee shop for their favorite brew–their new favorite just might be the one at the office.
If you are interested in giving a meal service a try, contact Monumental Markets today!