Want to offer the best perks in town? Feed your team like they work in Silicon Valley? Monumental Pantry Service will stock your break room with all the yum your team could ever want.
Unlike our Open Door Markets, Monumental Pantry Service provides a fully stocked kitchen or break room at no cost to your team. Just pick your pantry items, and we'll make sure you've got everything you need to thrive.
contact us
Tell us what you want to spend, and we'll create an awesome spread that makes everyone smile.
Whether you want to focus on health or accommodate the gluten- or sugar-free, we offer what you need.
Office Pantry Service Vendor Washington DC
In-House, One-Stop Shopping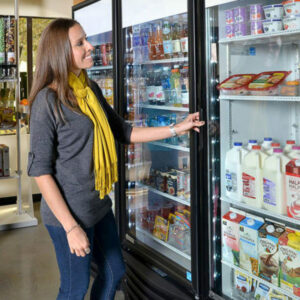 Monumental Markets brings a better break experience to your workplace as a office pantry service vendor Washington DC offers. We offer one point service with our Open-Door Markets and Pantries where employees do not need to spend valuable time going "off campus" to get plenty of choices for high quality foods, beverages and basic necessities.
Our markets and pantries allow your team members to maximize their time by providing in-house, social and collaborative cafe style spaces that are custom stocked to suit the people in your organization's particular tastes and needs. We cater to all different pallets from the gourmet to the gourmand, as well as to those that prefer more traditional chips and candy types of snack shop fair. We can meet almost all dietary needs including, sugar-free, vegetarian, gluten-free, and vegan options.
What is the Difference Between a Market and a Pantry?
The main difference between our markets and pantries is that one is free to employers and the other is free to employees.
Our Open-Door Markets are state of the art, self-service markets that are free to employers after hitting a minimum.
Our Pantry Service is Silicon Valley inspired and provides fully stocked kitchens and break rooms to employees at no cost to them. We can design, organize and equip these with quality brand appliances and technologies for even the smallest of spaces.
Both of these options (as well as our coffee service below) give you full control of what foods and beverages are brought on-site to your organization. Contact Monumental Markets, a Washington DC office pantry service vendor today.
Coffee Service
In addition to our innovative markets and pantries, we also provide a Coffee Service where we take care of all of your organization's coffee and tea needs. As part of this service, we provide your site with brand new, state of the art equipment that provides your employees frictionless access to their favorite sources of liquid energy.
Whether you and your employees prefer top national brands such as Starbucks, Peets, The Coffee Bean & Tea Leaf, and more, or local DMV cold brew favorites such as Commonwealth Joe, we have a variety that can please even the most discerning coffee and tea connoisseurs. This combined with single serving, drip, whole-bean, tea bags, and a variety of other options, provides your team with customized fuel to help drive productivity.
Better Equipment Makes Better Experiences
Our high end, brand new equipment is easy and fun to use while providing efficient ways to meet all of your employees' food a beverage needs. Our open door markets have 24/7 access and are controlled by self-serve kiosks and cameras. Our pantries are designed with quality, attractive appliances, and coffee and tea making machines that provide the best self-serve cups on the market. Our energy efficient equipment helps to minimize your utility costs.
Dedicated Customer Development Manager
Using a office pantry service vendor Washington DC trusts, one of our dedicated customer development managers will help you every step of the way. From assisting you with deciding which kind of break place is best for your organization's needs, to designing and setting up your new market, pantry, or coffee service, to continually working with you to make sure that you are always stocked with the kinds of foods and beverages that your organization wants- we are there with you every step of the way. We can seamlessly do this for you with a minimal amount of time on your part so you and (your employees) can stay focused on the work that needs to be done.
Free food has a powerful effect on office culture. Monumental Pantry Service keeps teams satisfied.
When you feed your teams, word gets around. Monumental Pantry Service can help tip the scales for prospective employees.
Our market is great! It's easy to use, always stocked, and open 24/7!
Mike Choutka - President, Hensel Phelps