Office Fruit Delivery Baltimore, MD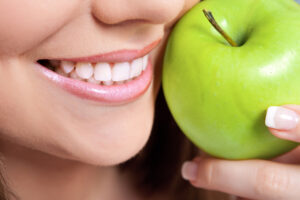 When you work with Monumental Markets as your service for coffee and office fruit delivery in Baltimore, Maryland, you want to ensure that it is presented in the best way possible to your employees. Even though the breakroom or cafeteria at your office may be many of your employees' favorite spots, it can also be the spot that harbors the most germs because of the food that is left out or the coffee that gets spilled all over the floor. We care about bringing you the best products out there and want to ensure your office can enjoy them in a clean environment. This is why we have created a few tips to help out your office keep a clean and tidy breakroom so everyone can enjoy it. For more information on the services we offer, please give our team a call now. 
Take Charge
Or, better yet, make sure someone is! Most offices usually have an office manager who is in charge of coffee, snacks, and the breakroom. We typically work with office managers to ensure that our Baltimore, MD office fruit delivery service is bringing the right kind of snacks or coffee to the office in the right amount of numbers. Your office manager may be just the person to make sure that the breakroom is kept tidy, especially because clients and guests may want to grab a delicious cup of coffee! The office manager may choose to keep employees on a rotation who can check up on the breakroom and make sure that everyone is taking care to throw out or recycle their wrappers and cups after use. 
Dirty Dishes
We're all for using re-usable cups over the one-and-done options. This is much better for our environment and it reduces waste. However, more dishes typically means dirty dishes sitting in the sink. Hang up signs, or better yet (and greener!) send out weekly emails to make sure people are cleaning their dishes and taking them home. When you have clean cups, you can fill them up with more coffee! 
Create a "Clean" Poster
You can hang up a poster in the breakroom with a few simple tips on how to keep the area clean for everyone. Many people have a hard time concentrating on their work when the place they work in is cluttered. 
Are You Interested in a Baltimore, MD Office Fruit Delivery and Coffee Service?

We take great pride in the way we help employees bring their best when it comes to their work. Whether you are working with us to get coffee, snacks, or both in your office, we care about ensuring our products keep you happy and productive. By keeping your breakroom tidy when you are done with your coffee and snacks, you can keep an environment that stimulates creativity and productivity. For more tips and to see how our office fruit delivery Baltimore, MD companies recommend can benefit your team, contact Monumental Markets now.