Office Fruit Delivery Ballston, VA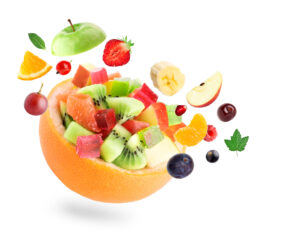 Monumental Markets offer office fruit delivery Ballston, VA employees, and business owners recommend for all their snacking needs. We offer a wide range of office delivery services that include:
Fruit/Produce Delivery 

Coffee Delivery

Pantry Services
At Monumental Markets, we are passionate about helping companies snack well. Let us help you boost office morale, employee engagement, and wellness by providing your Ballston, Virginia office with fruit delivery services. Looking for more? Call us- we can help you customize your office snacking needs in a way that suits you and your team. 
Boost Office Morale
Taking the time to consider office morale is essential for any company or business owner. High morale can play a crucial role in helping a company to achieve its business objectives. Not only can this improve productivity, but it can help you to retain your staff. Low morale can be incredibly damaging to any company. Providing free food to employees is one strategy that many companies are using as a way to boost morale and overall employee satisfaction. Consider office fruit delivery services available in Ballston, VA today to make a statement to your employees by showing them you care. 
Food Offers Natural Breaks for Your Team
It should come as no surprise that food brings people together. Providing fresh produce and snacks for your employees is a way of promoting teaming, positive interaction, and natural breaks. Building natural breaks in for your employees with food and snacks is a way to improve efficiency by refueling them throughout the day. 
Show That You Care
Office fruit delivery in Ballston, VA, is a way to show your employees that you appreciate and care for them. Showing staff that you care and value them can positively impact your productivity and company culture. Expressing your gratitude and showing that you care doesn't have to be overly complicated. Here are some ways that you can show that you are appreciative:
Feed Them

Tell Them 

Provide Opportunity

Make Improvements

Listen to Suggestions

Get to Know Them

+Much, Much More
As a company leader or business owner, valuing and appreciating your employees goes a long way; it's an essential component to success. Accessing services like office fruit delivery in Ballston, VA, is just one way that you can express your appreciation.
Promote Employee Wellness
Employee wellness is critical for employee satisfaction. Over time, the commitment that you have made to your employees will begin to show, in more ways than one, including:
A Healthier Workforce

A Reduction in Employee Absences

A Reduction in Healthcare Costs

A Higher Employee Retention Rate
Initiatives like office fruit delivery in Ballston, VA, discounted gym membership, and employee wellness programs are just a few practical ways to take care of your workforce. 
Let Us Create an Office Experience You Can Be Proud Of
Take good care of your employees with our office fruit delivery services available in Ballston, VA. Small acts of appreciation can go a long way. Build employee satisfaction, improve morale, promote wellness by feeding better snacks to your team. For more information, or to speak with a Monumental Markets representative about Ballston, VA office fruit delivery- call today.