Office Fruit Delivery Arlington, VA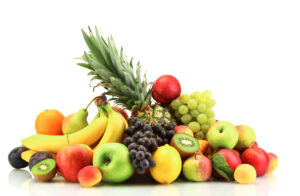 Monumental Markets provides office fruit delivery Arlington, VA businesses recommend as a way to feed their employees, boost office culture, and promote employee wellness. As a business owner, you should recognize that your employees play an intricate role in the success of your business. Their hard work and dedication can make a severe impact in this regard. Neglecting your employees can have a devastating effect on office culture and employee satisfaction. Thankfully, there are small ways that you can make a statement and care for your employees by providing fruit delivery to your Arlington, Virginia office. Invest in the wellness of your employees by choosing Monumental Markets, and you will see the return. You are just a step away from fueling your team- trust us; they will thank you for it. 
Make a Bold Statement
Providing food to your employees makes a bold statement. It's a way of showing them that you care for and appreciate them. The prospect of free food motivates most people. Providing your employees with perks like free food makes them feel: 
Appreciated

Valued 

Motivated
Not only does it promote togetherness, but much of the time, providing food to your employees can also drive productivity up. Monumental Markets provides Arlington, VA, with office fruit delivery services along with several other offerings. Call us today so that we can listen to your needs and help you customize your Arlington, VA office fruit delivery. Interested in more than produce? Ask us about our pantry services!
The Benefits of Investing in Your Employee's Wellness
Taking the time to invest in the wellness of your employees will pay off, even small offerings can go a long way. Investing in your employee's wellness can provide many benefits to not only your employees but your company: 
Reduce the number of employee absences

Reduce employee stress

Have a healthier workforce

Reduction in healthcare costs

Improve the productivity of your workforce

Improved employee engagement and job satisfaction

Improved employee retention

Help improve employee recruitment
Investing in employee wellness can be simple; for example, fruit delivery to your Arlington, VA office can go a long way. Other examples of employee wellness include:
Feed your employees

Have fitness competitions in the office that offer incentives

Offer standing desks to employees

Provide gym memberships to your employees

Provide employees a flexible work schedule

Take the office outside

Require that your employees take vacation

Provide work/home life balance

Be family-friendly
Taking the time to consider the wellness of your employees can go a long way. Your company's wellness offerings will pay off by providing a happy, healthy office. To learn more about our office fruit delivery services available in Arlington, VA, contact us today!
Providing healthy offerings to your employees with office fruit delivery available in Arlington, VA, is a fantastic way to show your appreciation for their commitment and hard work. At Monumental Markets, we aim to help you deliver wholesome and healthy snacks to your employees with ease. To learn more about office fruit delivery available to Arlington, VA businesses, give us a call today.