Want to offer the best perks in town? Feed your team like they work in Silicon Valley? Monumental Pantry Service will stock your break room with all the yum your team could ever want.
Unlike our Open Door Markets, Monumental Pantry Service provides a fully stocked kitchen or break room at no cost to your team. Just pick your pantry items, and we'll make sure you've got everything you need to thrive.
contact us
Tell us what you want to spend, and we'll create an awesome spread that makes everyone smile.
Whether you want to focus on health or accommodate the gluten- or sugar-free, we offer what you need.
Office Coffee Service Rosslyn VA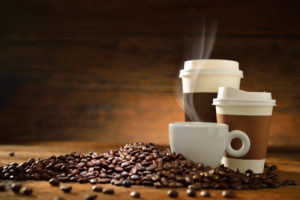 Rosslyn VA Office Coffee Service FAQ: Why should I spend money on an office coffee delivery service?
Do you feel like your employees are slacking off at the office? Perhaps productivity and morale is a bit low? There are things you can do to boost these things and one of them is to provide your employees with a delicious cup of coffee every day.
Americans are big coffee drinkers. By giving your employees coffee when they arrive, you're doing them a favor and helping to put a smile on their face from the very early morning. Other reasons to spend money on a Rosslyn VA office coffee service include:
Your Employees' Productivity Will Be Boosted
Coffee not only wakes people up, but can also boost productivity. In addition to these things, coffee can:
Help your employees to feel focused and alert

Boost blood flow to the brain.

Encourage sharpness.

Give employees a boost of energy.
When you have a steady supply of office coffee from an office coffee service in Rosslyn VA, you'll see a very big difference in your employees' performance.
Your Employees Won't Have to Leave for a Coffee
The average American drinks 2.1 cups of coffee per day. If you are not using a Rosslyn VA office coffee service and are not providing your employees with a morning coffee, they will likely pick on up on the way to work. That second cup might come during an afternoon break; thereby cutting into their work time. Yes, you could tell them they cannot leave, but if you do that, and they cannot have a coffee, their productivity will also be hindered. With an office coffee service, the number of employees needing to leave for a coffee can be reduced, making your business more efficient.
Office Coffee Encourages Communication
If your office is often too quiet, it could indicate there are some communication problems or that your employees are waiting for that morning jolt of energy to kick in. An office coffee service can change the morning routine. People may be more apt to talk to one another, and this could lead to a better working environment as well as improved communication.
You Can Offer a Coffee to Guests
When you have guests at the office, it will be nice to be able to offer them something of quality and that they can remember. Sometimes water is enough, but a good cup of coffee could make a difference. Coffee might even put your guests in the right frame of mind just before an important meeting or negotiation.
Rosslyn VA Office Coffee Services Are Not Ghastly Expensive
Contrary to what you might think, office coffee services are not extremely expensive. In fact, the services can be customized to your needs and budget. You can keep a good stock of coffee and coffee supplies with a small investment. If you are concerned about prices, we at Monument Markets would like to ask you to explore your options. You'll likely be surprised at how affordable office coffee services Rosslyn VA businesses recommend can actually be.
Free food has a powerful effect on office culture. Monumental Pantry Service keeps teams satisfied.
When you feed your teams, word gets around. Monumental Pantry Service can help tip the scales for prospective employees.
Our market is great! It's easy to use, always stocked, and open 24/7!
Mike Choutka - President, Hensel Phelps