Want to offer the best perks in town? Feed your team like they work in Silicon Valley? Monumental Pantry Service will stock your break room with all the yum your team could ever want.
Unlike our Open Door Markets, Monumental Pantry Service provides a fully stocked kitchen or break room at no cost to your team. Just pick your pantry items, and we'll make sure you've got everything you need to thrive.
contact us
Tell us what you want to spend, and we'll create an awesome spread that makes everyone smile.
Whether you want to focus on health or accommodate the gluten- or sugar-free, we offer what you need.
Corporate Coffee Service Washington DC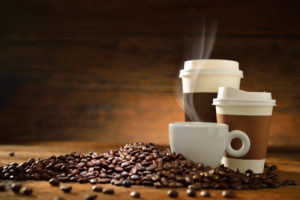 Monument Markets is a corporate coffee service in Washington DC that has served the community for many years. We recognize that while coffee is a longtime favorite beverage, it does not have to be the same old same old over time. In fact, we incorporate the latest brewing machine technology and combine it with quality coffee products for a consistently fresh taste. For the ultimate in corporate coffee service, contact us at Monument Markets in Washington DC to learn more about what we offer.
Café Style Brewing Choices
For many years the traditional workplace cup of coffee consisted of a Styrofoam cup, unidentified whitener powder, and stale coffee grounds. Overall, it was a tasteless experience at best. Monument Markets has contributed to the coffee revolution by offering a corporate coffee service for companies in Washington DC. We recognize that not all coffee drinkers enjoy their beverages prepared in the same way, or want the same flavors of coffee. Monument Markets is a unique corporate coffee service in Washington DC because we cater to the specific desires of our customers. As well, we can vary or change on request the products that we deliver to accommodate preferences or special needs. Depending on your employees' wishes, we can deliver any of the following:
Coffee pod singles. This method of brewing allows everyone to enjoy their own choice and flavor of coffee rather than making a single pot. Individually wrapped singles can also supplement the primary brew pot.
Roasted whole beans. Some coffee connoisseurs prefer to grind the coffee beans immediately prior to brewing in order to assure maximum freshness. Monument Markets offers whole beans in various bag sizes.
Ground to suit your choice of brewing equipment. Whether it's fine, medium, or course ground that you like, Monument Markets has what you need and across a wide variety of flavors and brands.
Locally sourced coffee beans. One of the things that sets us apart as corporate coffee service in Washington DC is our desire to work closely with our community and to locally source our products whenever possible. If you would like to support a local coffee roaster, let us know and we will be pleased to provide their products.
Cold brewed coffee. Monument Markets uses coarse ground coffee that is freshly roasted then soaked in cold water for a full 24 hours. This method of brewing encourages a natural sweetness and many of our customers prefer it over traditional heat brewed coffees.
Espresso. Just as regular coffee comes in many flavors, espresso should not be limited to one choice. For the coffee drinkers who like their brews robust in flavor as well as strength, Monument Markets can provide the solution.
Brewing and Serving Supplies
As a premiere corporate coffee service in Washington DC, Monument Markets provides customers with all of the brewing equipment and coffee supplies they need for a full experience. We will take your office space needs into consideration when choosing equipment types and sizes. Our customer care associate will make sure you have everything you need, from sweeteners to cups to coffee beans and everything else.
3 Reasons Why Your Company Needs a Corporate Coffee Service
Coffee consumption is a common denominator among working professionals. Yet, that reason alone may not be enough to convince a business owner like yourself to invest in a corporate coffee service in Washington DC Like Monumental Markets.
Fortunately, a stellar corporate coffee service provides much more than the beloved beverage. The offerings go far beyond coffee, and a service like this can accommodate businesses both large and small. Here are just a few reasons why you may find this type of service to be beneficial.
1. It Becomes Part of Company Culture
If you need another reason for your company culture to shine, a coffee service like Monumental Markets is the way to go. With customizable options from snacks to breakfast to coffee, this type of service is likely to please everyone on the team.
You can even use your coffee service subscription to offer a more welcoming and inclusive environment for your employees. For instance, you can choose gluten free options for those with food sensitivities, and you can opt for single-serve coffee pods for connoisseurs with particular palates. Weave this type of inclusive nature into your company culture, and you will make your business a more attractive workplace for all.
2. It Serves Well During Corporate Events
A corporate coffee service in Washington DC isn't just an everyday service. It can be a smart service to use for your next in house party or corporate event. With top of the line beverage and refreshment options available, the service from Monumental Markets is likely to impress and please your guests.
3. It Encourages Comradery Among CoWorkers
In the 20th century, coworkers gathered around the water cooler for a quick break from work. They bonded, talked, and gained pleasure from simple human interaction over a basic beverage.
Now, the corporate coffee service in Washington DC is the water cooler of today. Instead of mingling over paper cups full of water, your employees can spend their break chatting over delicious coffee and snacks. Getting to know one another has never been so comfortable and so liberating as with a service that can only be described as a coffee buffet. 
If you want to boost your employees' morale, strengthen the in house team in general, and serve some of the best coffee available at your next corporate event, opt for a corporate coffee service in Washington DC. You and your employees alike will appreciate the scrumptious treats galore. 
Contact us at Monument Markets to learn more about the corporate coffee service we offer in Washington DC.
Free food has a powerful effect on office culture. Monumental Pantry Service keeps teams satisfied.
When you feed your teams, word gets around. Monumental Pantry Service can help tip the scales for prospective employees.
Our market is great! It's easy to use, always stocked, and open 24/7!
Mike Choutka - President, Hensel Phelps