Touchless Water Machine in DC, MD, VA
If you are looking to install touchless water machines in your business in the DC, MD, or VA area, you can benefit from custom open market and pantry services. A long day in the office can be grueling. Putting in the final hours to complete a project or attend a meeting can be a challenge if you don't have the fuel to keep you going. For many businesses, a trip to the convenience store can take too much time away from work. A top company like Monumental Markets offers the custom services available so that your team can work at their best. Learn how state-of-the-art food and beverage machines can upgrade your u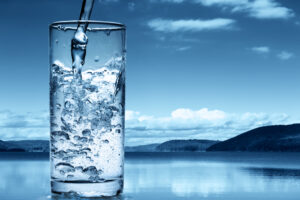 nique space.  
Touchless Water Machine in DC, MD, VA
Monumental Markets is a leading company that serves businesses in Washington, D.C., Maryland and Virginia areas. We have installed custom pantries, mini markets and vending machines and served over 400+ businesses, upgrading their common space to a more reinvigorating environment that brings team members or tenants together. These communal areas bring people together, fostering a greater sense of community and collaboration. If you would like to learn more about the services that we provide and how you can improve your shared space, reach out to our team today. 
Hands-Free Convenience
Contactless vending is simple and user-friendly, making your shopping experience much more efficient. Monumental Markets offers touchless water machines so you can quickly stay hydrated. By installing touchless water machines, the staff at your DC, MD and VA business can quench their thirst in a convenient and safe manner. Our machines adhere to the latest Covid-19 safety protocols and are simply and easy to use. 
Customized Open Market and Food services
You can enjoy a variety of snacks and beverages by utilizing our food services, such as open mini markets and specialized coffee services. From healthy options to delicious snacks, we have a wide selection of food to appeal to every palette. With a self-service market built into your building, your in-house team or residents are sure to enjoy the perk so that they can stay productive and energized all throughout the day. 
Efficient Vending Options
We offer contactless vending machines and utilize an efficient payment system so that your transactions are quick and easy. Rather than running across the street to the store, you can just head down to the mini market and grab what you like. Our refrigerated machines can be stocked with an assortment of snack, meal and drink options. Whatever your taste, your team will find something that satisfies their cravings. 
Learn More About Our Services
With our unique services, you can grab a bite or refreshing drink at your own convenience without straying too far from your workspace or residence. By installing machines from Monumental Markets your team members, residents or guests can enjoy a custom selection of premium snacks and drinks. If you are interested in adding touchless water machines to your DC, MD, or VA business, apartment building, or other large space, contact our team to learn more about our offerings.