Pop Up Grab and Go office DC, MD, VA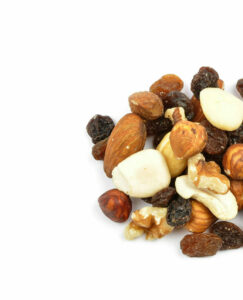 Pop up grab and go office DC, MD, VA employees appreciate started to become popular even before the COVID-19 pandemic, however, since the pandemic and the return to working at the company instead of working from home, these canteens have become even more popular due to the wide array of benefits they offer.
No Contact Transactions
Although there has been a return to some kind of "normalcy" following the pandemic, many people remain cautious regarding the risks that still exist regarding the spread and transmission of COVID. Since the pop up grab and go office markets that Monumental Markets provide are no contact and transactions are touch-free, employees appreciate the extra safety these popups provide. No one but the employee is handling their food choices and there are multiple payment options, including using apps, that also provides no contact.
Food Safety
At Monumental Markets, we are dedicated to food safety and security for all of our customers. Your company – and your employees – can be rest assured that every food item, including our fresh produce, is pre-packaged, avoiding the risk that the food item they choose has been touched by someone else.
Healthy Food Options
One of the most challenging things many of us struggle with is eating healthy. In fact, in one major survey, more than half of all the adults surveyed admitted they have a hard time sticking to healthy food choices even though almost 90 percent said good nutrition is important.
Making those healthy choices is even harder if the office vending machines are filled with chips and candy. But at Monumental Markets, not only are all of our office pop up grab and go markets safe and convenient, but the food choices we provide are delicious and healthy! Instead of chips and candy, your employees can choose salads, sandwiches, and fresh fruit.
Your Employees Will Appreciate the Extra Effort
Nothing says more to employees that they are valued by their employer than when that employer goes the extra mile for them. Having a pop up grab and go in your office lets your employees know that not only are you concerned for their well-being and safety, but you also want to provide them with the healthiest and most convenient food choices. And happy employees are productive employees!
Call Us Today to Learn More
No matter what kind of space you have, Monumental Markets can custom fit a pop up grab and go for your employees. We can work with you to decide what types of food items and beverages will be the most popular with your employees, including the method of payment. We can provide different options such as credit/debit cards, cash, and even payroll deduction if you would like to offer that option for your employees.
To learn more about the canteen grab and go office available in DC, MD, VA, contact Monumental Markets today!