Pantry Service Alexandria, VA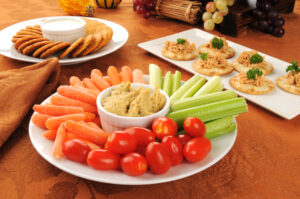 If your office needs a pantry service Alexandria, VA businesses trust, look no further than Monumental Markets! We all know that we need certain essentials to survive: food, water, and air are the top three. However, when it comes to surviving your workday, there needs to be more than that. When you look at the hard work your employees are doing, you may be wondering how you can help keep them going and give them the motivation they need. Office pantry delivery service in Alexandria, Virginia from Monumental Markets does just that. We know exactly what it is your employees need because we take the time to ask. Instead of bulk-buying food and snacks for your employees that they don't want, we take the time to interview you and see what your office needs are. We want to give you the pantry service that is tailored to you so you don't have to think about it at all. Well, except when you bite into a delicious snack. 
How does this help management?
This can be helpful to more than just your employers. Instead, many officer managers find themselves wasting time going to the store, grabbing snacks, and setting them up at the office. This is wrong for so many reasons. This can waste a great deal of time for your office manager. They likely do not have the time to sit down and poll the company about their favorite snacks. This means that half of your employees may like the snacks and the other half are still left to go get snacks elsewhere. With our trusted Alexandria pantry service, you get the food you want with minimal effort!
Getting a Variety
This leads us to our next point. Each of your employees has their own preferences when it comes to eating. That is why we want to bring a variety of food to your office. Instead of the usual candy bars or "healthy" snacks that taste like cardboard, we offer your team a variety of foods that are healthy and delicious. Maybe you do want to splurge and treat yourself with something a little sweeter. Or, maybe a group in your office is on a health-kick and wants to eat food that won't increase their pant-sizes. Whatever options your office wants, we can talk about providing for you. Not only will this make you happy, but it can increase morale and office friendships. 
You Want To Save Money
If you're going to pay for snacks either way, you want to make sure you are not wasting your money. Unfortunately, if you are not using a reliable Alexandria, VA pantry service like Monumental Markets, it could mean that your office manager is over-buying snacks. This means that it is hard to get the right snacks-to-employee ratio and that overbuying may mean throwing out food that no one wants or that no one has time to eat. When you work with us, we get the right numbers and we work hard to know what food your team wants. 
For more information on how Monumental Markets can help you with office pantry service in Alexandria, VA, contact us now!