Office Coffee Service in Maryland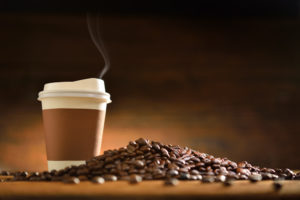 In hiring Monumental Markets for office coffee service in Maryland, you can save money on coffee shop runs by having coffee supplies brought straight to you! There's nothing that can take a hit to a team's productivity than feeling exhausted. The early morning hours and mid-afternoon are when staff's energy level can take a major hit. What better to boost your team's mood and zest for tackling tasks, than to offer free office coffee services? 
What We Do
Our team can provide office coffee service for small and larger company offices in Maryland. We have built a reputation for being a reliable and on-time delivery service that is kind and helpful. From your very first order and on, we are here to ensure that you are taken care of when it comes to refilling your coffee requests! 
Boost Morale and Combat Exhaustion
We understand just how tiring life can be for workers in today's society. With all of the demands that life can throw our way, it is often the little things that end up giving us bursts of joy when we need it the most. By providing Maryland office coffee service from Monumental Markets to your break room, it can help give your team a mood booster when they are feeling down or exhausted. We are here to not only fill your team's coffee mug, but lift their spirits and energy too! 
Coffee Machines and Supplies
We have many choices when it comes to coffee service for offices in Maryland, including machines and supplies. Whether you have an intimate team of a handful of people or a large office with hundreds of staff, we have options that can fit your specific needs. We can deliver quality coffee machine products, supplies to add flavor, and materials to use as clean-up. Here are examples of the selection we offer: 
Keurig

Flavia

Pods

Bean-to-Cup

Cold Brew Coffee

Ground-to-Cup

Hot Chocolate

Brewed Coffee

Coffee Pods
Benefits of Hiring Our Team
It is estimated that around 60% of people in the United States drink coffee daily. And well, we understand why! Coffee offers a number of health benefits including increased productivity, enhanced mood, and decreased risk for heart disease. If you already have coffee machines in your workplace, it can be time-consuming to ensure that everything is stocked all of the time. That is where we come in! Here at Monumental Markets we take pride in:
Ensuring your routine coffee needs are met, so each staff member has the opportunity to indulge in delicious coffee

Providing a well-stocked office with not only coffee, but creamers, lids, napkins, sugar, and more

Offering maintenance repair or replacements when a machine stops working

Hosting a no-obligation, free taste testing party for new clients
We are happy to schedule your free coffee tasting at a time and date that is best for your staff. We hope to hear from you soon so we can share information about our yummy coffee choices. Our team at Monumental Markets can provide you with office coffee service in MD that helps keep your team energized throughout the day, so call us before yet another energy slump occurs!