Leanbox Fresh Food Office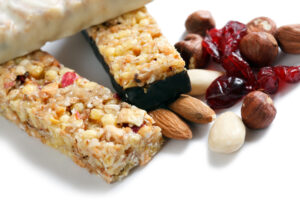 Since 1991, Monumental Markets has proudly been providing coffee delivery services and leanbox fresh food office services. Lunch catering can be a chance to show your workers how much you appreciate their efforts, but it can be much more. Besides catering lunches for special occasions, many businesses experiment with catering lunches regularly, such as once a week.  By providing free lunches to your workers, you can reap the following benefits: 
Greater Work Productivity 
Having a catered lunch is sure to make your workers feel more motivated. However, besides the factor of providing free lunches, the type of lunches you provide can also have a dramatic impact. Whether your business is in a warehouse or a corporate office, your workers' bodies need the right amount of nutrients to perform an excellent job. At Monumental Markets, we can provide your business and your workers with healthy, fresh lunches that don't compromise overall taste. 
Greater Discussions and Connections 
Meals are a great way to bring people together. Whether you're having a catered lunch during a specific meeting or your workers are just chowing down in the breakroom, there are sure to be better discussions facilitated. Our leanbox fresh food office services will strengthen your workers' connections. 
Fewer Worker Turnovers 
Dissatisfaction is the main reason why employees quit. While offering free catered lunches may seem small, sometimes it can go a long way. Your workers knowing that they'll have a delicious free lunch once a week (or however frequently you choose) will motivate them more and has a greater chance of keeping them satisfied. Alongside our fresh food services, we can also provide your business with coffee deliveries and customized vending machines. 
Customization Options 
We have a robust catalog of food selections businesses can choose from. We also provide a fresh fruit delivery service. Customize your selections as much as possible and give your workers the freedom to provide their input. Workers who feel they have a say in their workplace are likelier to stick around longer. While being able to choose what kind of coffee, snacks, or fruits they want may seem small, it can go a long way. 
Why You Should Choose Us? 
Whether for weekly food catering services, customized vending machines, coffee delivery services, a little bit of everything, here are some reasons why you can trust Monumental Markets: 
High-quality:

Every delivery service is packed with high-quality goods. From healthy but fueling snacks, delicious fruits, and locally sourced coffee beans, you're sure to give your workers high-quality. 
Affordable pricing:

We have many affordable options, and we can help work with your budget to find the best services that make the most sense for you and your workers' needs. 

Consistency:

From regularly delivering your leanbox fresh food meals to answering any question you have, we always aim to produce consistency. 
Any workplace can benefit from having fresh meals delivered to them regularly. Whether you want catered meals weekly, monthly, or on special occasions, you can trust our expert team. Reach out to Monumental Markets today to learn more about our leanbox fresh food office service.