Distance Selection Vending Machines in DC, MD and VA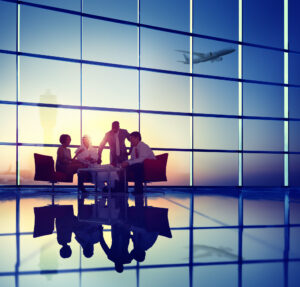 Distance selection vending machines for the Washington, D.C. Maryland and Virginia region can be added as part of a micro-market service for companies who want to revamp their office space. Through Monumental Markets' variety of food service options, you can provide your employees and tenants with a convenient micro-mart to buy snacks, drinks, and take a break in. If you want to create a more efficient and improved break room experience, we can form a sensible layout that utilizes every foot of your space. Whether you are looking to just add coffee services or install a fully-stocked pantry available for your team, we can assist you in creating a welcoming and productive area that meets all of your needs. Learn more about our featured services by contacting our team. 
Distance Selection Vending Machines in DC, MD and VA
As a leader in specially-made custom automated market services, Monumental Markets has helped many companies spanning the DC, MD, and VA areas by installing food stands and vending machines for their workers, tenants or guests. Our food services feature the latest contactless vending technology that businesses can rely on to make transactions with ease. Instead of running outside to find the nearest convenience store, you can install one right inside your building. Having provided services to over 400 satisfied companies across the region, we pride ourselves to be a trusted local provider of quality food services. 
Choose From Customized Services
Free food is a perk that is always met with positive reactions. Having fresh food and thirst-quenching beverages available has many benefits, whether they're for company team members, tenants, or visitors at a property. A productive team is able to accomplish more tasks and projects on their schedule if they have access to nearby food and refreshments. 
We offer distance selection vending machines so that anyone can quickly get the items they need and resume their day. They work in a similar way to the self-service checkout stations available at certain stores. With our contactless vending machines, a person can scan the things they want to buy and use their phone to make payments. In addition, the vending machines are compliant with the most recent Covid-19 health and safety guidelines. 
There are a variety of services you can choose from. Our Open Door Markets allow you to install a custom market designed for your space. You can tell us what items you want to include in the selection and we can provide them at an affordable cost. With our Pantry Service, you can choose your items and we can provide you with a fully-stocked kitchen or lounge area. Our technicians and representatives will routinely come by to ensure that they are always fully stocked. 
If you are only interested in upgrading your company coffee, we also offer Coffee Service. We collaborate with local coffee vendors so you can get the best quality artisanal coffee blends available in the area.  
Quality Vending Services in the DC, Maryland and Virginia Area
Reach out to us if you are interested in learning more about the custom vending machines and other services that we offer.