Contactless Vending Machine in DC, MD and VA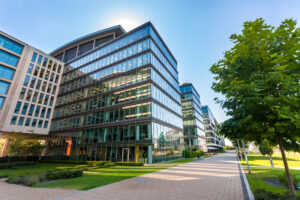 More and more people are realizing the many benefits of custom food services that include contactless vending machines for the DC, MD and VA areas. Large companies and luxury properties often come with such appealing perks, but not every company or building is equipped with them. By hiring affordable customized services that do provide those quality services, you can also update your space with convenient amenities such as fully-stocked contactless vending machines. Employers and property owners who are interested in transforming their office or living space can use these services to elevate their environment and wow their employees, tenants or guests. If you are searching for a great way to foster interaction and productivity at your office or building, you can depend on the services offered by Monumental Markets. 
Contactless Vending Machine in DC, MD and VA
As a company that offers customized specialty food and beverage markets and machines, Monumental Markets knows how positive of an impact it can have in a shared space. Whether the area serves collaborative team members or many tenants who cross paths in the same apartment building, our services can be modified to fit your location. We understand how the convenience of having accessible food and drinks can liven up a communal space such as an apartment complex or shared office. Through our specialty offerings that offer fresh food and beverages, we provide a valuable service that can cater to everyone's various tastes. 
How Our Contactless Vending Machines Work
You don't have to worry about the hassle of losing your money with our contactless vending machines. The contactless feature avoids the need to fumble with change or a credit card when you don't want to. People only have to scan their market cards to purchase their items. Once they are installed, employees or tenants are free to use it as often as they like on their own time. The vending machines are up and running 24/7 and don't need to be manned. 
You can customize them to include a wide range of snacks and drinks, including healthy options such as sugar-free and gluten-free products. With our expansive selection, your team or tenant can choose from their favorite foods or new alternatives they haven't tried before. 
Adding a small area that features contactless vending machines is a great way to provide a convenient and fun perk while ensuring your team can stay productive at any time of day. People can take a break from their office space to socialize and have casual conversations. When people need a pick me up or are in the mood for a late night snack, they can get energized with a quick trip to the vending machine. 
Customized Vending Machines For Your Unique Space
When you use our services, you can be assured that you are improving your area for the better. We will adapt your chosen selection according to your specific snack and drink choices. If you are interested in adding contactless vending machines to your DC, Maryland, or Virginia property, contact Monumental Markets now.