Canteen Grab and Go Office DC, MD, VA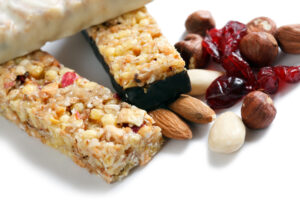 Canteen grab and go office DC, MD, VA employees appreciate are becoming more and more common across the country. Canteen grab and go for the office are actually changing the idea of the traditional breakroom, providing employees with a wider variety of food and beverage choices that are not only technologically easy but nutritionally beneficial, as well.
What Is a Canteen Grab and Go for the Office?
Grab and go office canteens are unmanned retail food and beverage areas where workers can buy these items. The canteen grab and go for offices from Monumental Markets include a vast array of healthy – and fresh – food and beverage items that are restocked on a regular basis.
Our canteens fit can be tailor-made specifically to your company and employee's needs, from the size and shape of the canteen area to the choices of items available. Examples of some of our most popular available items include the following:
Sandwiches

Salads

Fruits

Vegetables

Specialty coffees

Frozen treats

Energy bars

And much more!
All of the items that you choose to be on your menu will be restocked on a regular basis by the dedicated employees of Monumental Markets.
How Do Grab and Go Office Canteens Work?
Using our canteens could not be simpler! All an employee needs to do is choose which food item/beverage they want to buy and then pay for the item at the self-checkout kiosk we provide. There are a number of convenient payment options for your employees to choose from, including debit/credit cards and cash.
We can even work with your company to set up the option for payroll deductions to make it even easier for your workers to enjoy fresh and healthy snacks. Some of our customers even establish employee incentive programs where employees can earn or are provided with a monthly stipend amount for the canteen.
No matter what type of payment options you choose, you can rest assured that all transactions take place over a secure network.
Benefits of Having a Grab and Go Canteen in Your Office
There is a myriad of benefits to having one of Monumental Markets' canteens at your company. First of all, the cost to install and maintain is minimal. All that is really is a designated area, electric power, and an internet connection.
There is also the benefit of the employer not having to expend any time or energy overseeing the canteen. All of the setup, technology, installation, and stocking are taken care of by Monumental Market.
And the best benefit is the one for employees – the convenient option of being able to grab a healthy meal or snack at work, with lots of food and beverages to choose from. And happy and healthy employees make for more productive employees!
To learn more about the canteen grab and go office available in DC, MD, and VA, contact Monumental Markets today!